THE ONLINE MARKETING EXPERTS
Bigfoot Digital is a leading online marketing agency with a clear and simple mission; to grow brands online.
At Bigfoot Digital we create bespoke digital strategies for our clients based on their individual needs. We offer a comprehensive range of services, including Social Media Marketing, Search Engine Marketing, Video Production and Internet Marketing Training.
So whether your goal is to increase traffic, boost rankings, increase your social followers, or create excellent branded videos, we have it covered. We don't have contracts, just a 60 day cancellation period. This is because we think our work speaks for itself and so far it's enabled us to go from strength to strength.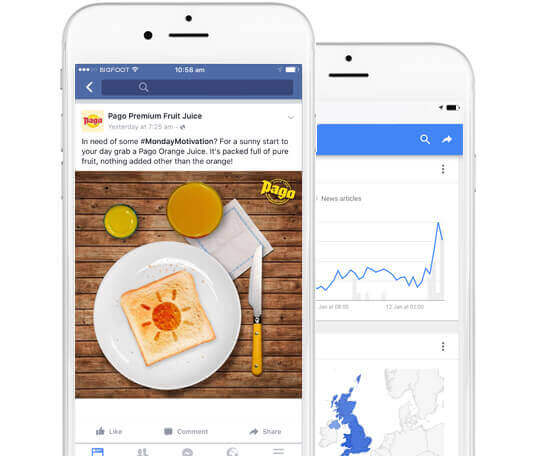 WE WORK WITH SOME AMAZING BRANDS
"I've been using Bigfoot Digital to handle my website SEO for over three months now and the results have been fantastic. In an industry plagued with cowboys and fake first page listing promises, Bigfoot offer first class customer service and real results. 100% recommended!"
"Bigfoot Digital has really put Bawn Flooring on the map. Their local SEO means I get daily enquiries from genuine prospective customers"
"Our traffic has grown considerably now we have numerous page 1 positions. An excellent return on investment"
"Mark has great attention to detail, a strategic approach and personal knowledge on all marketing strategies and tactics. He's professional, methodical, easy to work with and as far as I'm concerned one of the best SEO Experts in the UK"
I would strongly recommend Bigfoot Digital to any company who need an agency who will deliver creatively but back up with clear results and good return on investment.
Our page growth has been impressive and we're delighted with the results.
OUR LATEST POSTS