QR codes are essentially the glue that sticks traditional advertising to digital advertising; they provide a bridge between the two marketing worlds. They work because they're playful, and they feed our natural human curiosity. They've also retained their touch of novelty as there are plenty of people still jumping on the Smartphone bandwagon, and marketing agencies are still coming up with quirky ways to use them. They combine child-like curiosity with our grown-up gadgets. What's not to love?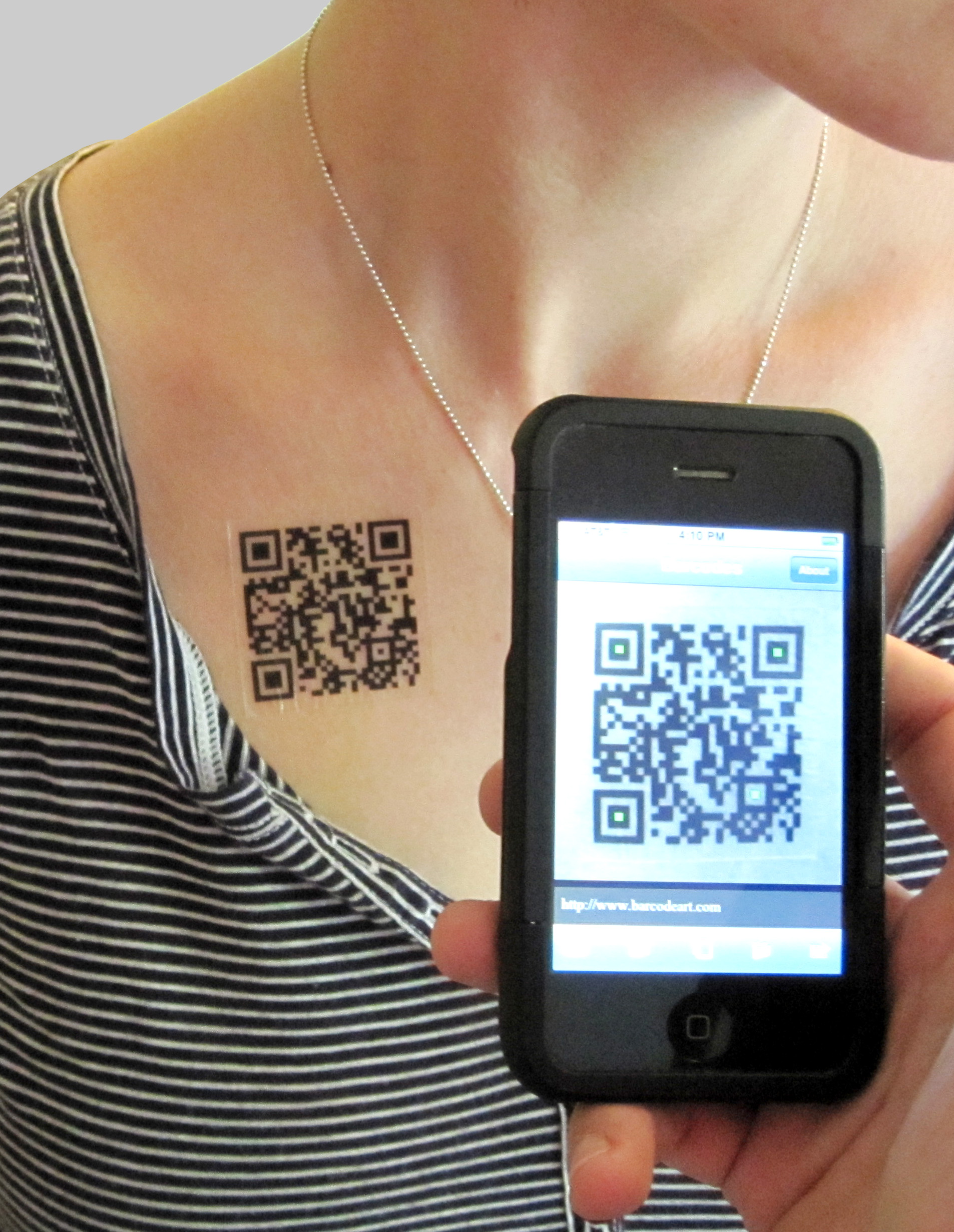 For those not acquainted with the full potential of these funny looking barcodes, here are some unusual and creative uses for these little gems.
Rooftop QR codes, capture the attention of passing planes, and also get views through Google each and Google maps. This rooftop QR code in Austin, Texas links to Blue Marble, which offers the enormous QR code service for $8,500. Bargain!
Tired of not being able to fit your entire employment history, your portfolio, your hobbies AND a picture of your dog on the back of a tiny business card? No worries, just hand out cards with a QR code which links to your personal website. Way more fun and quirky that just adding an URL.  It also keeps your business card looking minimalist and suave, and demonstrates that you are super tech savvy.
And finally, my favourite; shopping on the subway. Although my poor bank account would take a beating, I'd be grateful for the saved time. Tesco managed to captivate in South Korea with this highly creative use of subway wall space. Now if only Kurt Geiger would follow suit…
Clearly, they do have some pretty spiffy uses, because they can be adapted to any form of advertising. So what's with the mixed messages in the media? Are they dying a slow and painful death, or have we just scratched the surface with their full potential?
They obviously have some drawbacks, with security being the biggest. If you can think of a way to get your customers to hand over details, then there's a scam out there that literally has your company's name on it. Customers may well be wary about scanning codes which take them to an unknown URL, and with good reason. In Smartphone terms, it's the equivalent of clicking on that flashing banner that announces you just won a gazillion dollars, or promises rock hard abs on the chocolate and lard diet. It's tempting, but it forces us to consider when we should stop being so curious, and start being a little more sceptical about the potential for rewards.
So it may take a while for the technology to evolve; maybe the problem isn't with the codes, but it's the Smart phones which need to get a little smarter.
Has anyone ever used QR readers in their advertising? Did it drive the traffic you were expecting?